Yale Daily News, Yale University
New Haven, CT
5,575 sq ft
Apicella + Bunton was commissioned to renovate the three-story Briton Hadden Memorial building, the home of the Yale Daily News. The building, erected in 1932, was designed by Adams & Prentice Architects for the Yale Daily News and was later named in honor of Briton Hadden, a Yale alumnus and co-founder of Time magazine.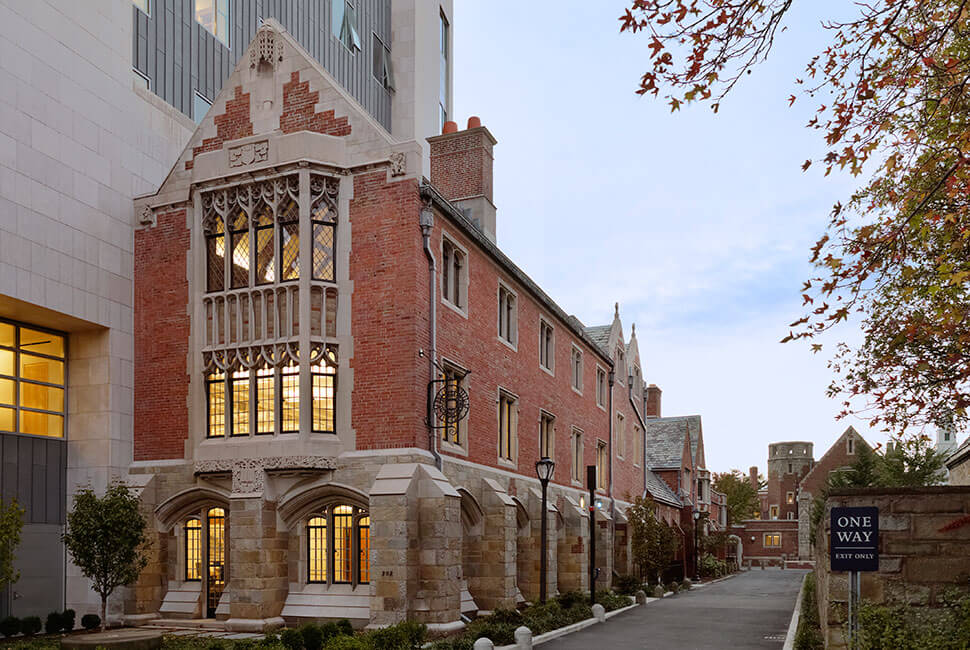 Apicella + Bunton worked closely with the editor-in-chief and staff members at the Yale Daily News to carefully execute upgrades to the 5,600 square foot space
The renovation was comprehensive and included everything from the installation of new building systems and lighting to the restoration of the historic reporter's room and board room.
In addition to selecting all the furniture for the building, Apicella + Bunton added several new spaces to the existing program, including a sound-proof multimedia studio for meetings and interviews and a kitchen and lounge for relaxation.
Photographs © David La Spina/Esto