Marx Library, Yale University
New Haven, CT
25,000 sq ft
The new Marx Science and Social Science Library is a welcome addition to Yale University's extensive library system. Situated inside Kline Biology Tower, designed by Philip Johnson in 1965, Marx Library was previously known as the Center for Science and Social Science Information (CSSSI).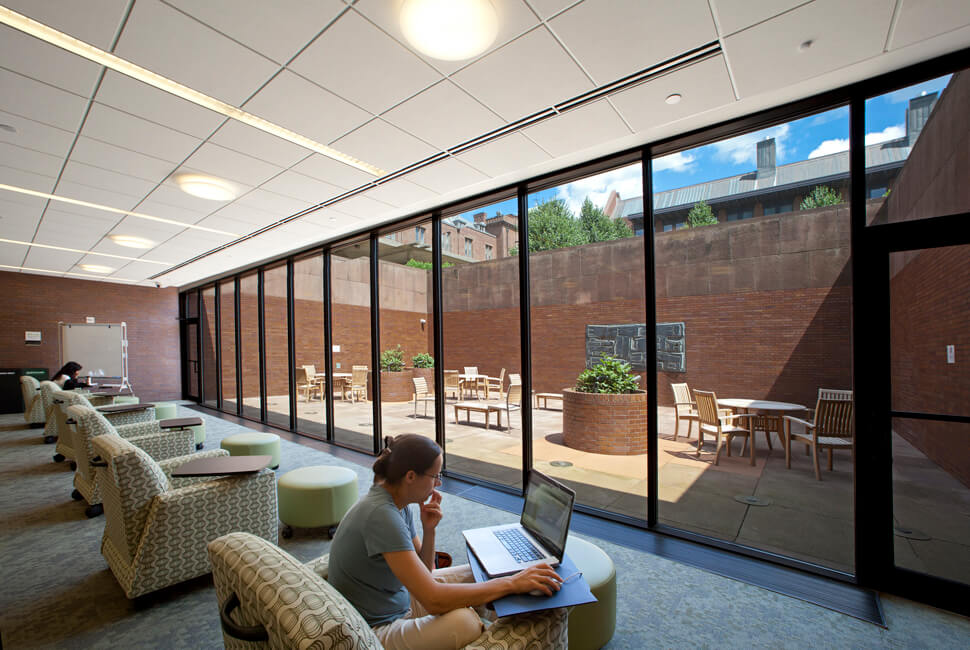 Marx Library replaces the Kline Science Library, and combines it with the Science and Social Science Library and the ITS Stat Lab, creating an important new resource for science information on Yale's campus. The renovation includes two spacious reading and study rooms, reference space, and approximately 11,000 feet of book stacks. Our firm was subsequently engaged to convert Marx Library's lower level to additional study space.
The upper level also contains state-of-the-art information services, new classrooms, staff offices and support space.
Photographs © Michael Marsland/Yale University, Carl Kaufman/Yale University and Apicella + Bunton Architects